Watch it on YouTube!
Click Here
In Solidarity is the story of six African-American Baltimore City high school students who leave the only home they've ever known on a journey to Nicaragua to immerse themselves in a foreign culture through living, working in solidarity with a rural community.
Through a two-week program led by their mentor, a Nicaraguan-American Baltimore educator the youth build homes, create murals and develop relationships with families of the Palestine Pineapple Cooperative. They are confronted with a new world of limited resources, make-shift innovations, and communal living that challenges, expands, and sometimes reflects the realities of their own world.
This story of personal struggle and growth reveals the parallels between the many forms and manifestations of race, class, and poverty in the US as well as in the developing world. Told through interviews with the youth, their families, and mentors the documentary follows their journey from its inception as an ambitious concept to its lasting impact as an empowering life experience.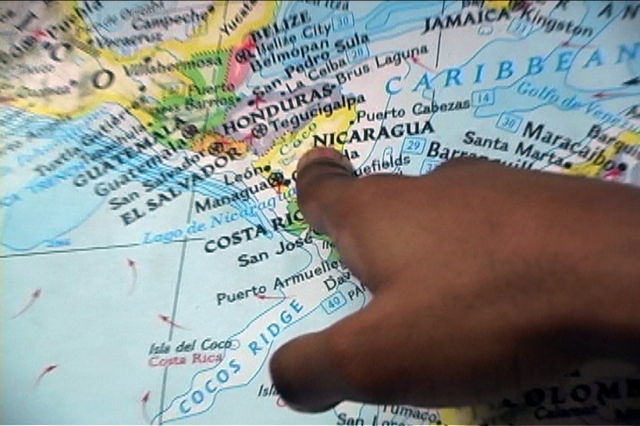 Bmore Cultured is a Baltimore grassroots organization led by youth who volunteer with educators, artists, and parents to transform lives. Support us, watch our 45-min youth video, "In Solidarity" to see our development and challenges!
Since 2006 we've been traveling to Nicaragua to live and work with beautiful rural communities. We have worked with families and local students to build homes, improve sanitation, create murals, and build lasting friendships.
Bmore Cultured believes we can learn pride, humility and gratitude from the poor. In living with them as they do, we experience powerful transformations concerning our values as North Americans. We address similar struggles of race, class and power to be able to improve our Latin American education, community involvement, and most of all, our global connection here in Baltimore!
SUPPORT US!
Click on "Fun Stuff" from the menu above to read testimonials, see screen-printing demo, how we learned to build houses, latrines and taught others how to paint murals!
READ THIS!
Cinder Hypki interviews Maria Aldana on month-long community-based arts program The Art of Solidarity.